Avie Erdile
Manitoba
|
ID 2017-00015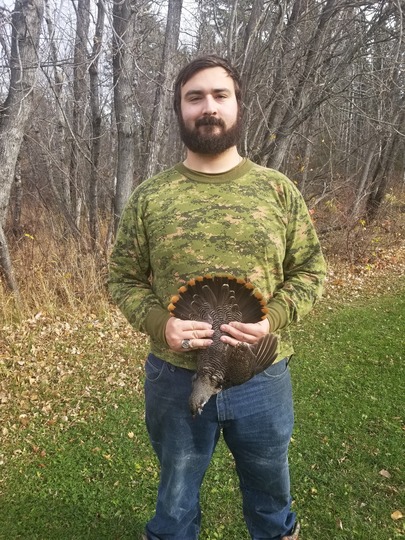 Spruce Grouse
with Shotgun in GBHZ 3 on October 22, 2017
After spending all day chasing sharp tails without success this plucky male flushed out 10 yards to our right, with a quick response on the over under, he was on the ground.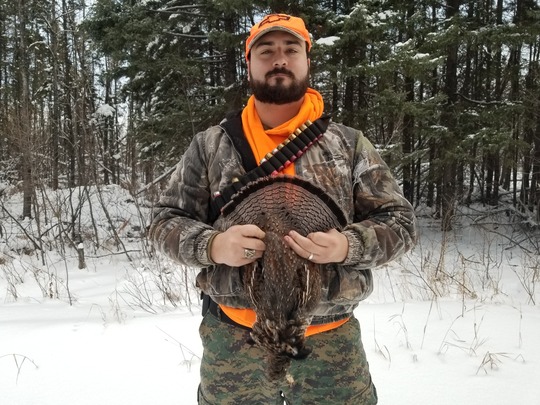 Ruffed Grouse
with Shotgun in GBHZ 4 on December 18, 2017
Just after 2pm after walking the trails on a warmer day, nothing seemed to be moving till this nice sized male flushed from his nap under a pine. One shot from 15 yards put him on the ground. A beautiful solid tail band, this king will be on the wall.