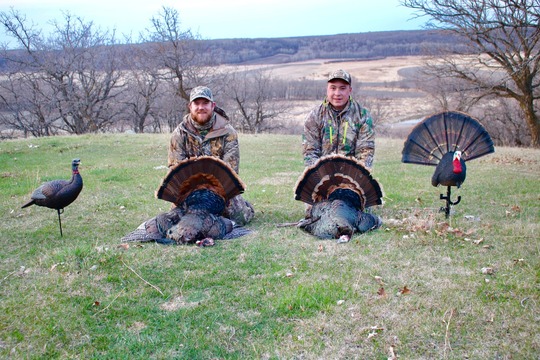 Wild Turkey
with Shotgun in GBHZ 4 on April 30, 2019
This year I was lucky enough to tag out on my first ever Manitoba wild turkey. On my first morning sit of the season, My friend Justin and I heard the toms lighting up, and shock gobbling in the distance. We were able to entice them with our calls and bring them right into our decoys. We had 3 beautiful toms come right in. Justin and I settled our sights of the shotguns and counted 1,2,3, shoot! Just like that in 10 minutes of hunting both our season were over with full tags and good eats!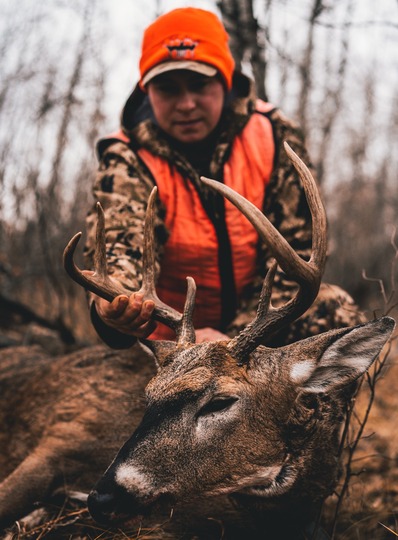 White-tailed Deer
with Muzzleloader in GHA 25A on October 21, 2019
Many years I've spent full deer seasons in the woods and left empty handed. However this year was a much different story. After a busy elk season followed by waterfowl, I didn't get into the deer woods at all during archery season. However first day of muzzleloader season found me in my ground blind on one of my favourite fields with my good friend Marcel filming. Out of nowhere this buck ran clear across the field right towards us, and I made no mistake at 40 yards.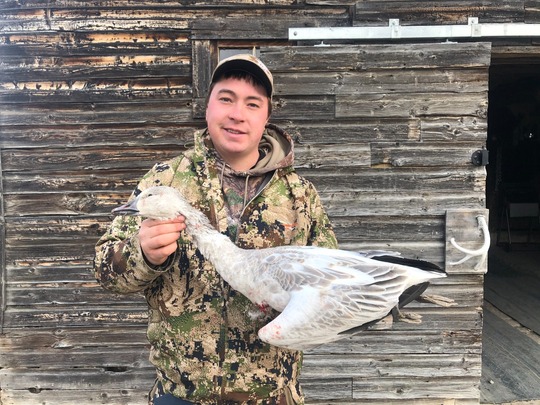 Snow Goose
with Shotgun in GBHZ 4 on October 18, 2020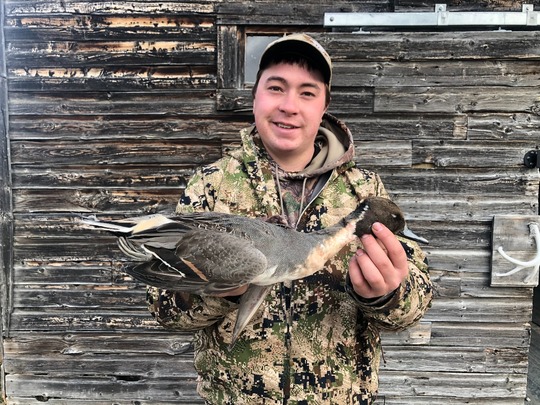 Pintail Duck
with Shotgun in GBHZ 4 on October 18, 2020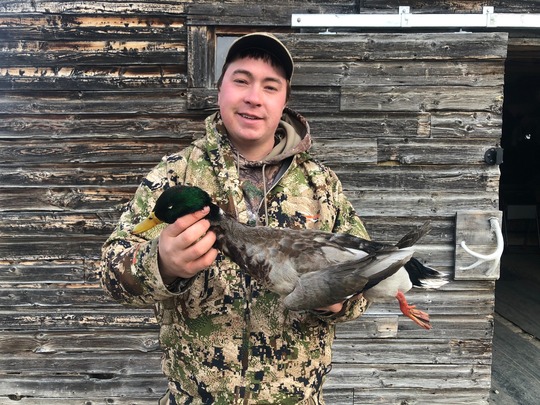 Mallard Duck
with Shotgun in GBHZ 4 on October 18, 2020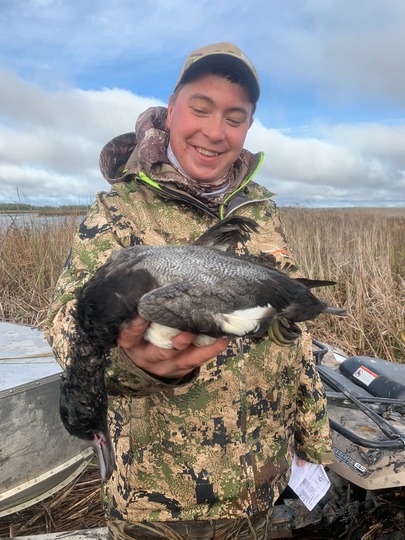 Lesser Scaup Duck
with Shotgun in GBHZ 4 on October 15, 2019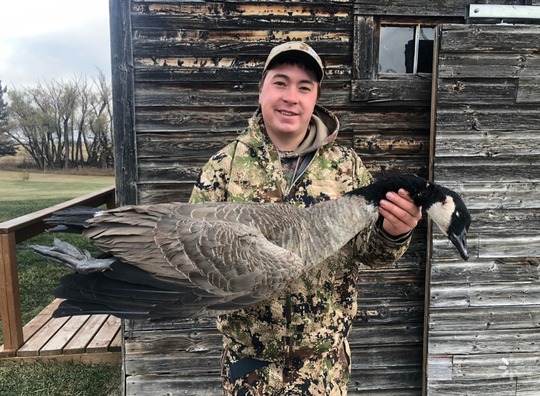 Greater Canada Goose
with Shotgun in GBHZ 4 on October 18, 2020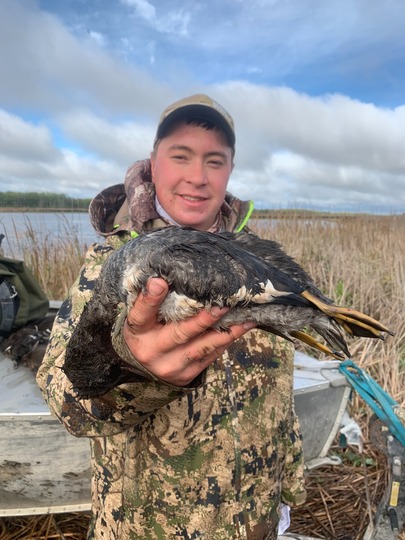 Goldeneye Duck
with Shotgun in GBHZ 4 on October 15, 2019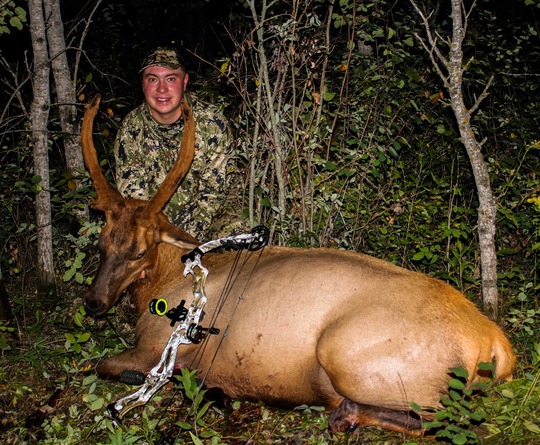 Elk
with Bow in GHA 25A on September 05, 2019
There is nothing like hearing an elk bugle in the wild. For me that is where my addiction for these animals began! A few years back I was lucky enough to harvest my first bull elk, fast forward to this year and I was bound and determined to do it again! After a hunting hard for the first week and a half it all came together with this beautiful spiker! After having numerous big bulls screaming around us, I couldn't pass a 20 yard shot on the beauty! Needless to say my freezer is now full!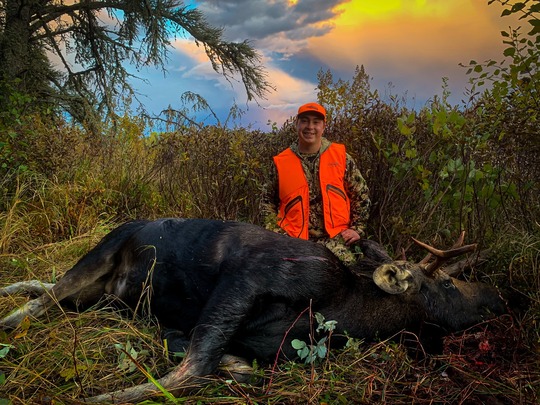 Bull Moose
with Rifle in GHA 17 on September 29, 2020
The only species of big game animal in Manitoba that I have yet to harvest was moose. I was fortunate to do a few drive to trip to the Northern Region when I was younger, however I was unsuccessful. This year I had the opportunity to join 3 friends on a DIY outpost camp moose hunt on the Gammon River. On Just the second day of the hunt, my friend Matt and I were lucky enough to call this bull into 9 yards, I was able to send a bullet into the vitals, and fill all of our freezers for the Year!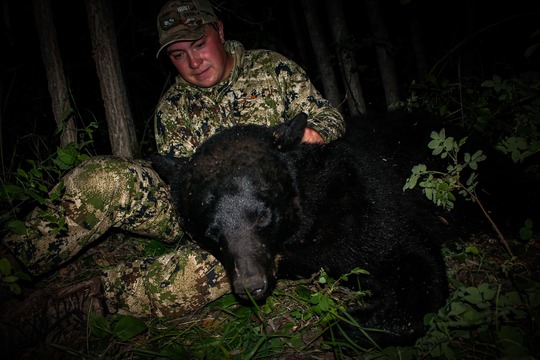 Boar Black Bear
with Bow in GHA 25A on June 13, 2020
Bear Hunting has been an absolute passion for me for years. Every spring, for the better part of 3 months I'm in the bear woods nearly every day. This season, after helping 2 friends fill their tags, my hunt went right down to the wire. After over 40 sits I was able to fill my tag, and freezer with this amazing dark faced bruin with my bow. The time spent in these woods as the world comes back to life is something I truly cherish and cannot wait for next spring already.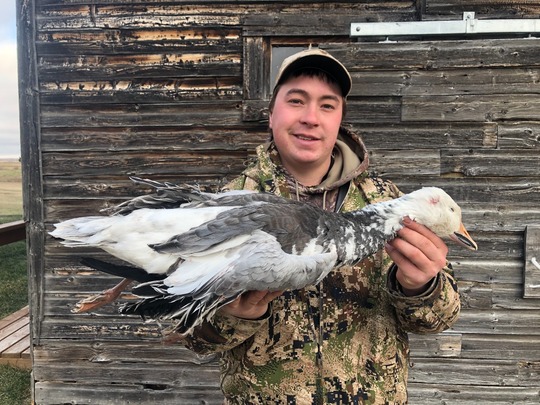 Blue Goose
with Shotgun in GBHZ 4 on October 18, 2020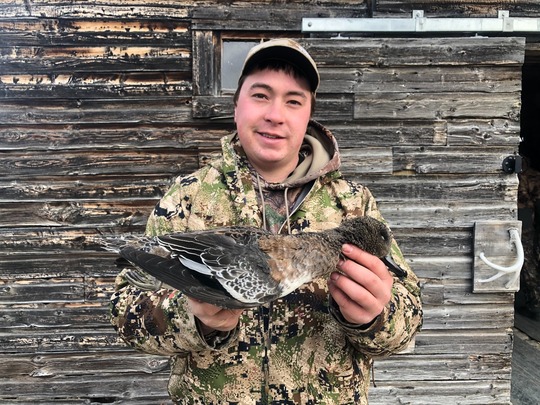 American Widgeon Duck
with Shotgun in GBHZ 4 on October 18, 2020