Favourite Harvest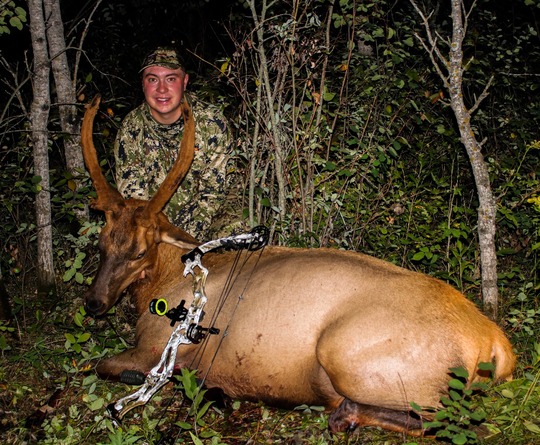 Elk
Bow
GHA 25A September 05, 2019
There is nothing like hearing an elk bugle in the wild. For me that is where my addiction for these animals began! A few years back I was lucky enough to harvest my first bull elk, fast forward to this year and I was bound and determined to do it again! After a hunting hard for the first week and a half it all came together with this beautiful spiker! After having numerous big bulls screaming around us, I couldn't pass a 20 yard shot on the beauty! Needless to say my freezer is now full!
Recent Activity
Hunter Activity
Buddies Activity
Harvested on
April 27, 2019
in GBHZ 4 using a Shotgun
Got my first turkey in a few years, and my good busy Keevin's first ever turkey.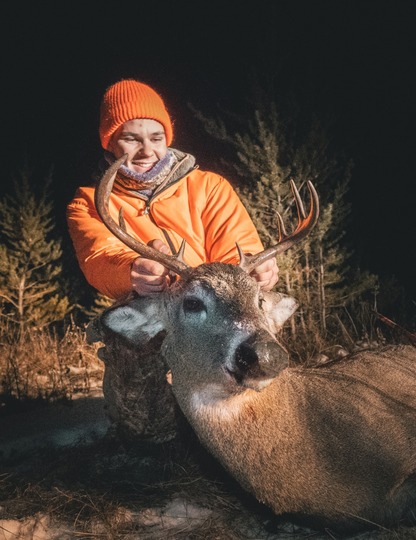 Harvested on
November 22, 2018
in GHA 35 using a Rifle
My 2018 whitetail deer season came to an end early for me, as I tagged out on my first day of hunting. Without any time to scout this year, I hunted an area I grew up in, and set up my blind in a spot I knew there was deer activity in the past. The luck was on my side when this beautiful Manitoba buck walked out at 180 yards and stood still for me.